This is such a great, colorful & yummy Mother's Day Gift Idea, and came with some fun survey data I wanted to share.  Edible Arrangments surveyed moms to help decode their "secret language" about what they really want for Mother's Day.  Here are some highlights:
 50% of moms tell their kids "don't get me anything" or "you shouldn't have" but what do they really mean?
80% of moms hint at what they want every year, but have a list of "do not buys"
30% have been forgotten at least once!
So, for what "not to buy," according to the survey:
The top three gifts NOT to get mom, in order, are: drugstore candy, generic bath products or the "same old flower arrangement."  Fifty percent of moms said the number one way to improve Mother's Day this year is to "surprise me with an unexpected gift."
I think they're trying to say that thoughtfulness wins every time…I agree!  My son asked me what I wanted, and without hesitation, I told him the homemade cards I've received have been my all-time treasures…I'll be reading from the archives, and hopefully enjoying some new ones while enjoying some yummy fruit thanks to Edible Arrangements this year!
We've sent Edible Arrangements to friends for happy (& sad) times, and they're always a crowd pleaser – it's like sending a treat and a centerpiece all in one…I'm a fan!
Disclosure:  A Mother's Day Edible Arrangement was provided as compensation for this post.  The ideas expressed, however, are all mine!
Happy Mother's Day!  Even though this is a "repeat," I wanted to share this silly "got milk" photo with my own mom, as I share some ideas and Momspiration for you!
Here's a roundup of some ideas we've shared to help make this holiday #MomTastic!
Love Salary.com's annual "How Much Are Moms Worth" survey.  Basically, if moms were paid for each of their jobs, how much would they make?  Check out their Online Salary Wizard to calculate your annual pay, and see your "paycheck."  This is a fun exercise, but let's not forget the priceless value of raising our kids.  Of the 15,000 Moms surveyed, they came up with top jobs including CEO, Laundry Operator, Janitor, Van Driver, Psychologist, and more…Sure you can relate to the many hats we wear daily!  Whether you work inside or outside the home or both, I'm a huge proponent of valuing all that moms and dads do to run a family and household.
That said…Sunday is time to pamper mom!
Check out our list of Last-Minute Mother's Day gifts you can do easily at home including handprints, picking flowers, and surprising mom.
…And another article featuring Mother's Day Gift ideas we had shared on FOX News with homemade gifts to surprise mom including a home spa treat, burning a CD, making a movie, creating coupons.
*Reader note – links in archived articles may not all work perfectly, but there are lots of free ideas that you may find helpful with a few days to go…
Thanks to Freebie Depot for publishing some great free stuff for moms including zoo admission (hey, it can be a jungle at times!); cards; printables; meals; etc.  Also, About.com has a list of "Mother's Day Freebies"  including links to free printable cards, poems, etc.
And Mixbook is a new player in the create your own photo book, offering a 40% off code through 5/7.  They have an iPhone and Android app where you can create a 20-page book in 5 minutes for only $20 and delivered in 4 days – worth checking out!  I'm going to test this myself when I come up for air and will let you know!  They have a cute video showing you how easy it is – I think it's a great idea to be able to preserve memories you've captured on your Smartphone…
However you celebrate, I wish you a wonderful, relaxing, MomTastic Mother's Day with your family!
– Amy 🙂
This is absolutely, hands down, adorable — gotta hand it to MomsRising for not only tackling the tough issues we face as women & moms, but for their genius viral marketing campaigns that allow you to customize greetings that poke fun at everything from the glass ceiling to not getting any sleep.
The latest:  a free E-Card YOU customize to recognize the special moms in your life.  From the working mom shaking cornflakes out of her hair, to the dancing mom breaking the glass ceiling and celebrating…it's fabulous!
Click here to customize your own video
Here's the story behind the video….
It's a comical, Mother's Day montage of catchy music and "dances" mothers do in their daily lives. The "I Fed 3 Kids and STILL Got to My 9AM Meeting ON TIME," "The Healthy Food Shopping Shake," and "The Raise the Minimum Wage Roof" illustrate some of the aspects of motherhood that moms juggle on a regular basis.
These are just a few of the vignettes portrayed in "'The Evolution of Mom Dance!"Mother's Day video from MomsRising, the online and on-the-ground grassroots organization for moms and everyone who has a mom. MomsRising.org has more than a million members who will be receiving the personalized e-card this weekend.  They will then be able to send the card to their own mom, or other mom friends, customizing it by inserting the individual names of the recipient.
"'The Evolution of Mom Dance!' shows the many dances that moms have to perform in order to work and to care for their families, as well as to push for better economic and family-oriented policies," said MomsRising Executive Director Kristin Rowe-Finkbeiner. "The video makes people laugh, but also reinforces our resolve to keep fighting for family-friendly policies including fair pay, access to earned sick days, affordable childcare, family leave policies after the birth of a child, reducing toxins in our homes and environment, improved health care, flexible workplace policies, and much, much more."
A clever mix of issues that moms take on is interwoven into the remainder of the video.  The challenges all moms face are carefully choreographed in "No Sleep 'TIL Kindergarten," "The Flexible Work Schedule," "The Fair Pay Fandango," and "The I Still Got It, Right?" The penultimate number is a dramatic dance performance called, "Break the Glass Ceiling," complete with a leaping mom with a sledgehammer breaking a "glass" ceiling above her and being rained upon by silver streamers. The final dance showcases all the moms dancing and holding up banners reading, "You're the Best Mom Ever" and "Happy Mother's Day."  The video ends with your customized message telling that special mom, "You're an amazing mom" and "Happy Mother's Day."
The Mother's Day e-card is a perfect way to celebrate all the actions MomsRising members have taken over the years. They include sending email messages to policy makers; sharing personal stories about the need for family-friendly policies; meeting with policy makers and making in-person deliveries of messages; signing onto petitions encouraging companies to improve their policies; rallying at state houses and the Capitol; and more.
# # # # #
MomsRising.org is an online and on-the-ground grassroots organization of more than a million people who are working to achieve economic security for all families in the United States. MomsRising is working for paid family leave, flexible work options, affordable childcare, and for an end to the wage and hiring discrimination which penalizes so many others.  MomsRising also advocates for health care for all, toxic-free environments, and breastfeeding rights so that all children can have a healthy start. Established in 2006, MomsRising and its members are organizing and speaking out to improve public policy and to change the national dialogue on issues that are critically important to America's families. In 2012, Forbes.com named MomsRising's web site as one of the Top 100 Websites For Women for the third year in a row. In 2013, Working Mother magazine included MomsRising on its "Best of the Net" list.
Amy & her mom…a few years ago 🙂
Happy Mother's Day!  You know I get pumped up about this holiday, because I love the idea of celebrating MOMS!  One day guaranteed out of 365 is not bad, and my boys have given me some of the greatest keepsakes over the years.  They were asking me what I wanted, and my response was that a special card lasts forever…I keep them in a file, and they're the greatest memory!
I get to celebrate with my extended family this weekend; had some special time with my MIL (mother-in-law) last week; and am so proud of the wonderful mom my sister has become as a first-timer and so quickly, a pro!
I wish you, your kids, and your families, a wonderful Mother's Day!
There are lots of promotions and freebies out there – Mr. Free Stuff always rolls up some great ones, including free breakfast, yogurt, pie, and more — check out their roundup for Freebies on Mother's Day.
Here are some of my favorite Mother's Day headlines from our archives…Whether you're looking for a last-minute gift, a special DIY keepsake, or some ideas to make your day FUN, I hope you find some ideas here!
Hugs,
Amy
Click below to read more about…
Special, sentimental video about moms around the world
Last-minute gift ideas for Mom
Mother's Day Fun, Free Treats, Etc. – including Queen music meets Motherhood – really cute, check it out!
Mother's Day feature with Amy & Holly Morris on FOX News

Quick DIY Gifts with Amy on CBS News

So…what are YOU doing to celebrate Mother's Day?  Add a comment to this post!  And have a happy one!
A
Our holiday is a few days away…Happy Mother's Day to all of the mom-tastic moms who hang out at The MomTini Lounge!  I have lots to share thanks to the loads of news I've received about freebies for Mom, unique gift ideas, and more…  Here are some of my faves:
First, a really fun & upbeat "You're a Mom" video produced in Malta:

And…Queen's Bohemian Rhapsody meets MOMS in this "Mommy Rhapsody" – another of my favorites – "kitchen, kids, and laundry, everything is dirty…no sleep…no sleep" –

There are lots of freebies for Moms on Mother's Day.  Here are some I found:
Also, Clorox® is offering a free e-book, "If Mom Had Three Minutes" (sound familiar?) – their Facebook page has a special link to download your free e-book, and when you share the e-book with friends, you get $1 off coupon for Clorox® Disinfecting Wipes to keep your house squeaky clean.  Very cute – the e-book suggests a group cleaning contest to win a nap; sculpting your biceps by putting away groceries with some extra lifting :), and more.  Cute book cover – what would YOU do with an extra 3 minutes???
Happy Mother's Day!  I hope your day is perfect, filled with family, leisure, and FUN!
Mom Bloggers get loads of ideas and tips before our national holiday, Mother's Day.  Here's a round-up of some of the latest news we've seen that will make your Mother's Day as sweet as possible.  Plus, when you finish reading this post, enter to win a $300 Mother's Day prize.  Read on…
Create a free "Milk Mustache" postcard for our favorite role models (do you like mine with my own mom?  Couldn't get my mustache straight, but you get the drift!).
Cool gift idea – ring, ring:  StarGreetz has tons of celebrity Mother's Day e-cards and personalized ringtones from your favorite musical artist (including American Idol's Top 11), celebrity or athlete. MomTini bonus:  First 4 comments to this post will win a FREE personalized ringtone.
If you need to "drop a hint," a new website (DropYourHint) lets you browse mom-friendly gift ideas, and create a fun "hint" they deliver via email, Facebook or paper airplane (their words, not mine – guess that part was a joke, but an adorable visual!).
New book:  My Parents Were Awesome.   I'm presuming the title means "were awesome in raising me."  Love the sub-title:  Before Fanny Packs and Minivans, They Were People Too.   The book includes a special section where you can personalize with your favorite image of your parents and your own memories.
Jewish Women International (JWI) is doing a wonderful community service project:  the Mother's Day Flower Project.  Through this program, they send bouquets, stationery and beauty products, and an inspiring poster to 200 battered womens' shelters.  For each $25+ donation, they send a Mother's Day card to an honoree – mother, daughter, sister or friend – to let her know a donation was made in her name.  Here's more information on the Mother's Day Flower Project.
Glam Media is doing a poll on what your favorite gift is, along with other "Mother's Day insights" – click here to take the survey.
Finally, we're offering what was referred to as "the mother of all giveaways" – 7 different products with a total value of $300!  We'll draw a name at random from all of the comments to this post.  The $300 gift includes…Lexli 30-Day Skincare Starter Kit (4-step system, beautiful skin, as nature intended); Le Baby Hair Gel (lightweight, easy to spike hair, tackle unwanted fly-aways); Envyderm Lash Regrowth Serum (groundbreaking, new non-prescription formula); Beanstalk Express Snack Time Survival Kit (world's first snacktivity game); The Bar Method pre-natal workout  DVD & Onesie (full-body exercise program using a ballet bar fitness technique); the book "My Beautiful Mommy" (ground-breaking new children's book on plastic surgery); and Dermacyte Eye Complex  (give your skin a breath of fresh air).
This contest is only open to US Residents; winner drawn on Wednesday 5/11/11.
Add your own ideas for Mother's Day gifts or fun traditions to share with your kids this Sunday, and Have a Mom-Tastic Mother's Day!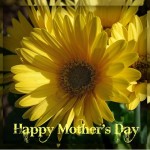 I wanted to wish everyone a Happy Mother's Day! Staying true to my theme – that motherhood is a job – be sure to take the day off, and let your clients (kids) and co-worker (spouse) do the laundry, dishes, and pampering!
Last year, I shared MomsRising's customizable video where you can make your mom the star of a really fun, well-produced video (including a tattoo'ed hunk – gotta check it out – watch closely!). Click here to see the Amy Smith version. And click here to make one for your mom or any special mom you want to recognize this year.
As an aside, I love getting emails from MomsRising – their tagline, "where moms and people who love them go to change our world," is inspiring. In advocating for moms, they tackle issues such as healthcare, paid family leave, fair pay, flexible work. Very well done – check it out.
We've covered lots of Mother's Day news including last minute gift ideas, recession proof treats, and more – click here to scroll through recent articles and video how-to.
There are lots of free Mother's Day cards you can find online. And I saw a site featuring "Mother's Day Freebies" including stationery, romance novels, and more.
Have a Mom-Tastic Mother's Day!
Photo – Flickr.

Archived article:  Amy with Leslie (Leslie's Fancy Cakes) and Holly Morris (FOX 5 Anchor)
More great cake photos at the end of this post – true eye candy!
The Mother's Day Gift Segment was a treat ! Check it out:
First, what is a mom's work worth? Priceless, we'd like to hope! Salary.com surveyed 12,000 moms to find out. Using their online wizard, you can calculate the number of hours you spend doing all of your different jobs each day, and based on your zip code, you can calculate and print a paycheck! Fascinating – the top "jobs" we do as moms are housekeeper, teacher and cook. Click here to check it out.
As promised, here's some more detail on the tips from the segment with links of where you can find or quickly create Read more


If you're in the D.C. area, tune into FOX News (Channel 25) tomorrow morning, Wednesday May 6th. I'll be live with Anchor Holly Morris at a very delicious location (you'll have to tune in to see, but suffice it to say, there will be loads of eye candy!). Live interviews are at 7:40 a.m. and 8:40 a.m. EST.
We'll be chatting about some fun facts about Moms & Mother's Day and showing some quick, easy gifts that won't break the bank, but will be priceless to mom.
I'll post more details tomorrow, but here are some of the treats we'll discuss:
–> Create a spa at home – beyond a bubble bath, Read more

Happy Mother's Day! I found this photo & loved it so much, it's the Business of Motherhood greeting card to you! I hope today brings all Moms some rest & relaxation, some great homemade cards from the kids (the best kind), a chance to be waited on instead of the waitress, and a break from the "business" of motherhood.
What are some of your best Mother's Day memories?